Can I register a boat in Delaware if I don't live in the US?
Yes, we can setup an LLC and/or register your vessel for nearly every nationality around the world as long as they are not listed as one of the countries on the new US travel ban.
Why should I register my vessel?
Registration numbers provide identification for the return of stolen or found boats. Registration also helps locating persons involved in boating accidents, identifying vessels requesting assistance, and helps identify vessels violating the law.
What Will I Receive?
You will receive:
The Boat Registration Certificate issued by the State of Delaware
2 diamond-shaped decals with your registration number to affix to your yacht/boat
All documents and decals shipped via Federal Express or other express shipping company with tracking number
Displaying the Registration Number and Validation Decals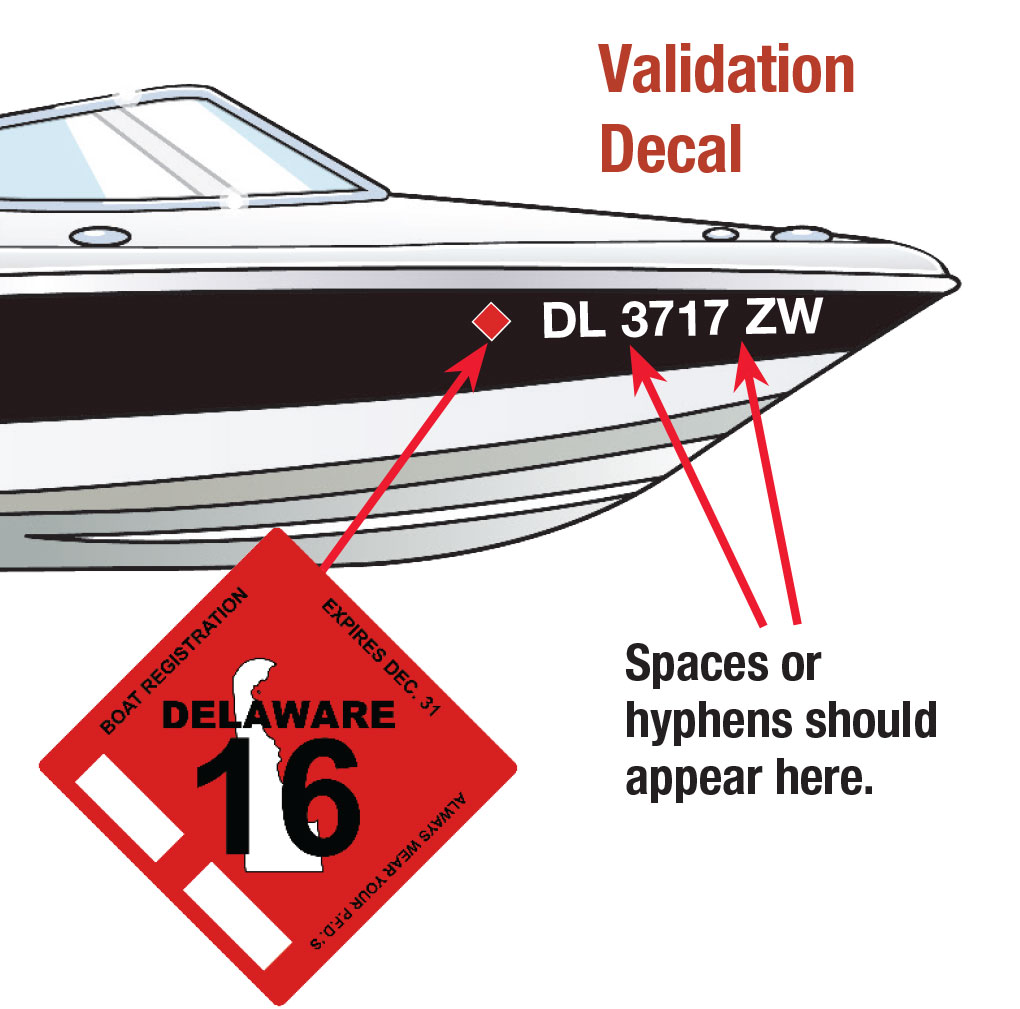 The registration number and validation decals must be displayed as follows.
Number must be painted, applied as a decal, or otherwise affixed to both sides of forward half of the vessel, as high above the waterline as possible.
Number must read from left to right on both sides of the vessel.
Number must be in at least three-inch-high, vertical BLOCK letters
Number's color must contrast sharply with its background.
Letters must be separated from the numbers by a space or hyphen. For example: DL 3717 ZW or DL-3717-ZW.
No other numbers may be displayed on either side of the bow.
Decal must be affixed on both sides of the vessel within six inches of, and in line with, the registration number. The decal may precede or follow the number. Expired decals must be removed.
If your vessel requires registration, it is illegal to operate it or allow others to operate your vessel unless it is registered and numbered as described above.